Economy & Law
Economy & Law
1. Faculty Business Statement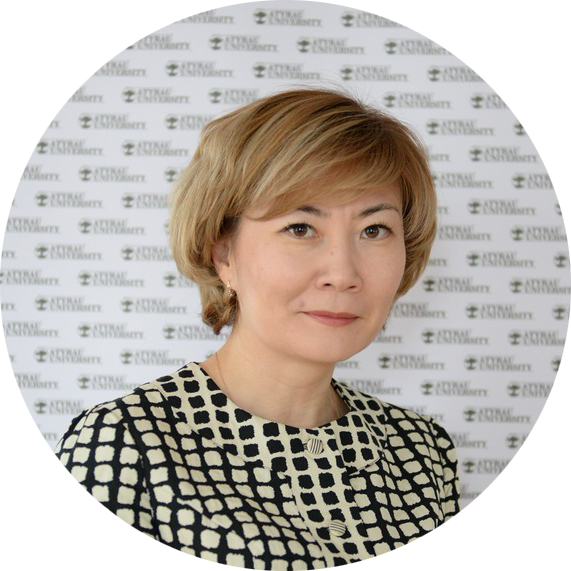 The Economics and Law Faculty of Atyrau State University named after Kh. Dosmukhamedov is the largest faculty of the university. Currently, the faculty prepares specialists in economics, accounting, law, finance, and management. The strategic direction of the Faculty of Economics and Law is aimed at ensuring the highest quality education for students aimed at providing the companies of the region with the best qualified personnel to deal with local and international affairs.
The development of the education system of Economics and Law Faculty is based on the principle that "teaching is necessary for the active participation of students in science". On the basis of this principle, the faculty was able to work as a teaching centre with close links to scientific centers in Uzbekistan, Kyrgyzstan and Kazakhstan.
The goal of the Faculty of Economics and Law is to provide high-quality educational services that meet the requirements of the modern labour market and the MSM of the Republic of Kazakhstan, as well as the development of key areas in science and economy in the field of national science, using innovative teaching technologies and methods to create competitive economic and legal specialists in the country. One of the latest changes in the country's higher education system is the academic mobility of students. Academic mobility of students - the opportunity for undergraduate students to study in other higher educational institutions. With this system of education, students and undergraduates of the faculty have the opportunity to be trained in other international educational institutions.
Dean of the faculty
Kansulu Utepkalieva
---
2. Faculty Name
Economy & Law
---
3. Faculty Departments
Law department

Economics department

Management department

Finance and Accounting department
---
4. Number of Staff in faculty
---
5. Number of Students in Faculty
---
6. Course Subjects
Bachelors
5B030100 – Jurisprudence
5B050600 – Economy
5B050700 – Management
5B050800 – Accounting and auditing
5B050900 – Finance
5B051000 – State and local government
5В030400 – Custom study
Masters
6M050600 – Economy