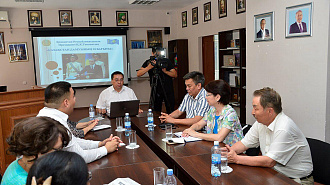 On this topic, a "Round table" was held yesterday in Atyrau State University named after Kh. Dosmukhamedov devoted to discuss the priority directions of development of the country, designated by the President of the Republic of Kazakhstan K.K. Tokayev after the inauguration ceremony.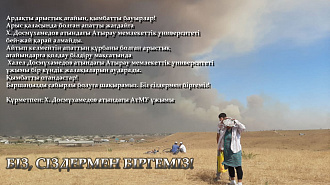 Dear inhabitants of Arys, dear brothers and sisters!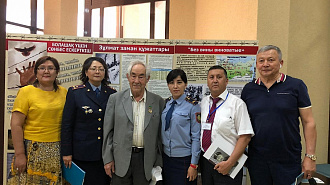 Director of the Scientific Research Center "Mangіlik Yel", Doctor of Historical Sciences, Professor A.Akhmet May 29-31, 2019 took part in the international scientific-practical conference "Historical Lessons of Big Terror and Hunger" held in Almaty in the National Library of the Republic of Kazakhstan dated for Day of Remembrance of the Victims of Famine-Genocide and Political Repressions.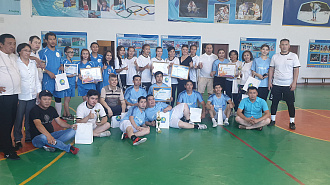 On June 23, on the eve of the Day of workers of Communications and Information of the Republic of Kazakhstan, sports competitions among members of the media were organized by the internal policy department with the support of the Atyrau regional akimat.