About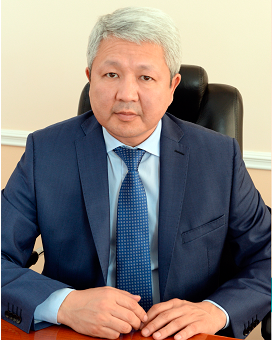 Dear Friends,
Atyrau State University is a university with a rich experience and stable traditions, where in the era of information technologies and innovations, a progressive worldview and professional competence are formed that allows graduates to adapt to the economic, social and cultural life of the region and the country.
In April 2016, the ASU leadership set a goal: within three years to turn the university into an innovative driver of the entire Caspian region, which will make a tangible contribution to the prosperity of the country.
For this purpose, a special programme of intensive development has been prepared, based on the chapter "Knowledge and Skills - Key Points of the Modern Education System, Training and Retraining of Personnel" in the "Strategy Kazakhstan-2050".
Aspiring to become a leader in the field of education and science of the Caspian macroregion, Atyrau State University. Kh. Dosmukhamedova intends to implement innovative projects to increase the number of students, modernize educational programs, introduce international programs in English, conduct commercialization of scientific results on the basis of the business incubator "i-Space", promote the university to higher positions in the national ratings of multidisciplinary Universities and ensure its entry into international ratings.
In front of each entrant to our university there are great prospects. Being a student at our university is honorable and responsible. We wish applicants a successful choice of a specialty, students - perseverance in finding a quality education, and colleagues - success in work and new scientific and professional research!
We hope that the website of the Atyrau State University will meet all your requirements.
---
Sincerely Taltenov Abzal Akhatovich