Ads
Ads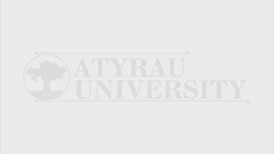 Dear teachers, masters and students!
On November 14, 2019, within the framework of the implementation of the tasks set out in the program article of the First President of the Republic of Kazakhstan - Elbasy N.A.Nazarbayev "Looking to the Future: Modernization of Public Consciousness", the republican scientific and practical conference "Abish Kekilbayev - an outstanding writer of modern times, master of literary words", will be held, dedicated to the 80-th anniversary of a prominent statesman, Hero of Labor of Kazakhstan, State Prize laureate, people's writer Abish Kekilbayev.
Venue: Celebration Hall (Салтанат сарайы)
Time: 10.00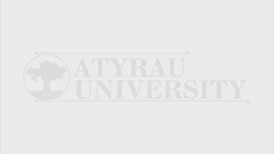 ClimateLaunchpad is the world's largest green business ideas competition. Our mission is to unlock the world's cleantech potential that addresses climate change. The competition creates a stage for those ideas. ClimateLaunchpad is part of the Entrepreneurship offerings of EIT Climate-KIC.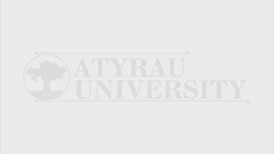 The acceptance of applications for the 2018-2019 academic year for the exchange of stuff and students in the specialties "Humanities", "Foreign language: two foreign languages", "State and local government" within the exchange program "Orkhun" is open.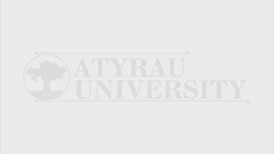 A competition for vacant educational grants is announced in the following majors for the 2018 - 2019 academic year
Pedagogy and primary education methodology – First year – 1 grant
Initial military training – Second year – 1 grant
Biology – Third year – 1 grant
Informatics – Second year – 1 grant
Computing and software – Second year – 1 grant
Information systems – Second year – 1 grant
Kazakh language and literature – First year – 3 grants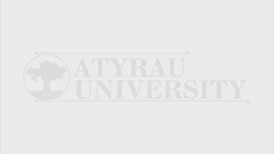 Admission 2018
Atyrau University has started the ASU 2018 admission for the Undergraduate programs. ASU offers admissions to various programmes through merit under the 4-year programme structure. The Admissions committee is located at the university library.
June 1 – June 20 – Applications for participation in complex testing.
June 20 – July 1 – Dates of Unified National Testing.
July 17 - July 23 - Dates of complex testing.
July 8 – July 13 - Dates of the creative examinations.
July 23 – July 30 - Applications for participation in the awarding of educational grants.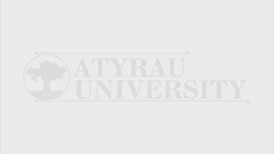 Kids' University 2018 Summer session began its work.
Kids' University is a 2-week summer enrichment program for children at the Atyrau University. This unique program offers students, the opportunity to participate in academic and enrichment courses. Experienced and motivated faculty who encourage and challenge students in order to expand their worldview, meet new people, gain valuable knowledge and skills, and explore ASU teaches courses.
2018 summer session dates: June 4th – June 16th.