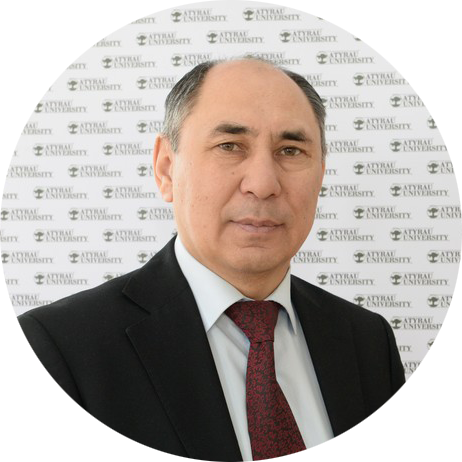 Head of the Department
Bekezhan Omirbek Kadyrkhanuly
Doctor of Philosophy, Associate Professor
---
Department projects

In 1950, it was formed as a department of Marxism and Leninism at the Guryev Regional Institute of Teachers
Since 1991 - Department of Philosophy, Political Science and Sociology.
Since 2014 - Department of Social and Humanitarian Disciplines.
One of the first heads was Doctor of Philosophical Sciences, Professor, founder of the sociological science of Kazakhstan Azhenov M.S. Over the years, doctors of philosophical sciences M.S.Azhenov, K.A.Abishev, E.Ermekov, G.Zh.Nurysheva, B.M.Atash, doctor of sociological sciences K.B.Shuptibayeva worked at the department.